World's largest floating restaurant is here!
The iconic landmark and must-see visit world's largest floating restaurant is situated here which has multi-storey structures, decorated in the traditional imperial Chinese style, that is lots of dragons, pagodas and red and gold decorations, the colours that traditionally represent the empire, prosperity and good fortune.
The Jumbo Floating Restaurant together with the Tai Pak, are Hong Kong's iconic Floating Palaces.A ferry takes you across a small stretch of water. What a beautiful site at night. The Restaurant has 3 floors and is so ornate with lights and dragons and lantern. Magnificent.
Visiting Jumbo is all about the ambience, atmosphere, environment and experience. Taking the ferry shuttle out to the restaurant give you time for some scenic photos of the colorful and spectacular boat. Once arrived you soon forget it's a boat as it's so massive inside but the decoration is still nice. When it comes to the food it's mixed traditional Chinese style with the focus on some really expensive menus.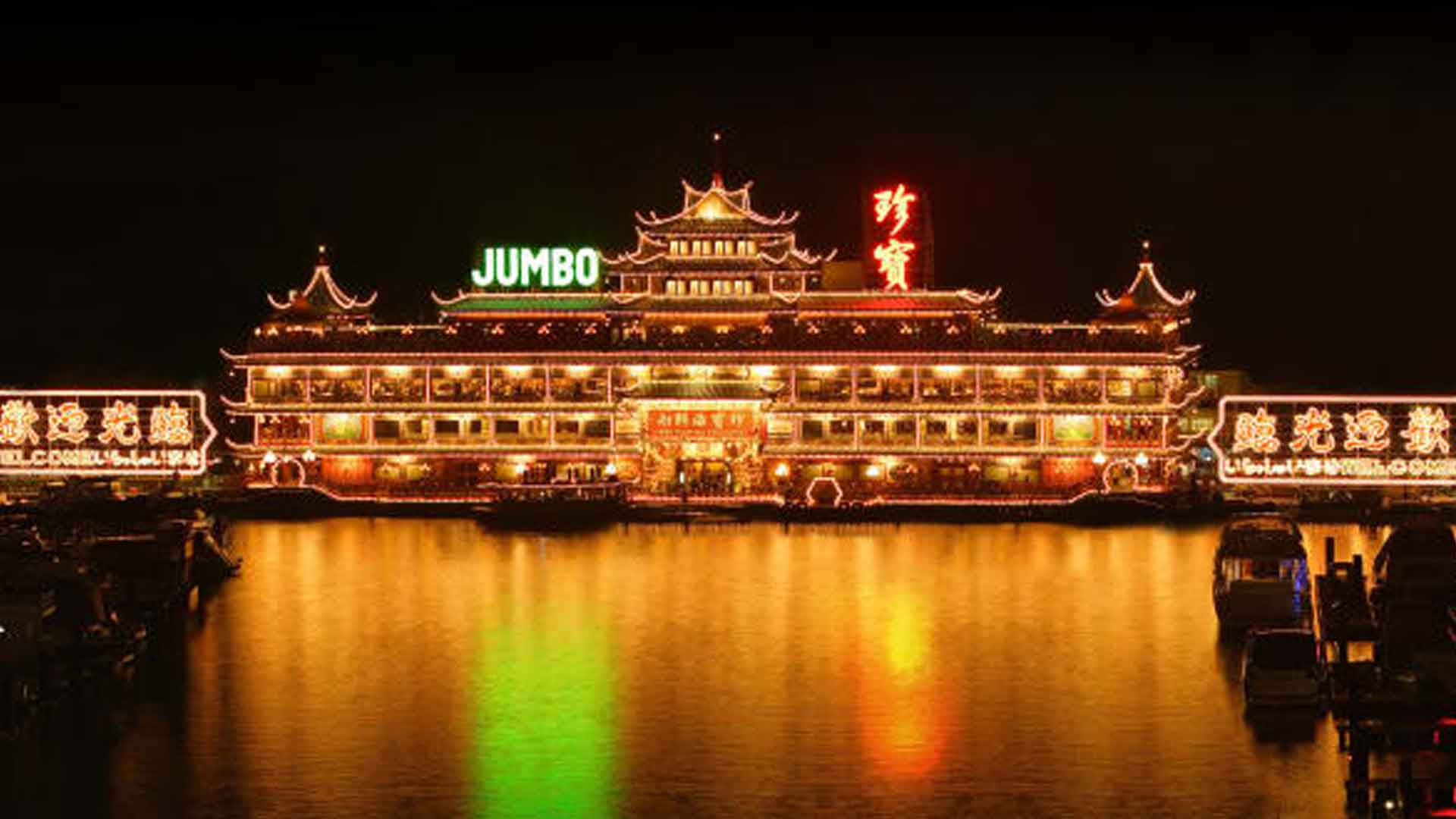 To make sure you don't get a heart attack by he prices you should start looking from the back of the menu. Take a few dishes and add the Peking duck. If you want to have a traditional, round table, Chinese food experience you should as well.
The Jumbo is the larger of the two and is able to accomodate up to 2,000 diners. There is a walkway that connects it to the Tai Pak and both restaurants are managed by the same conglomerate and form the Jumbo Kingdom, in itself a tourist attraction with a range of entertainment, shopping and of course dinning attractions.