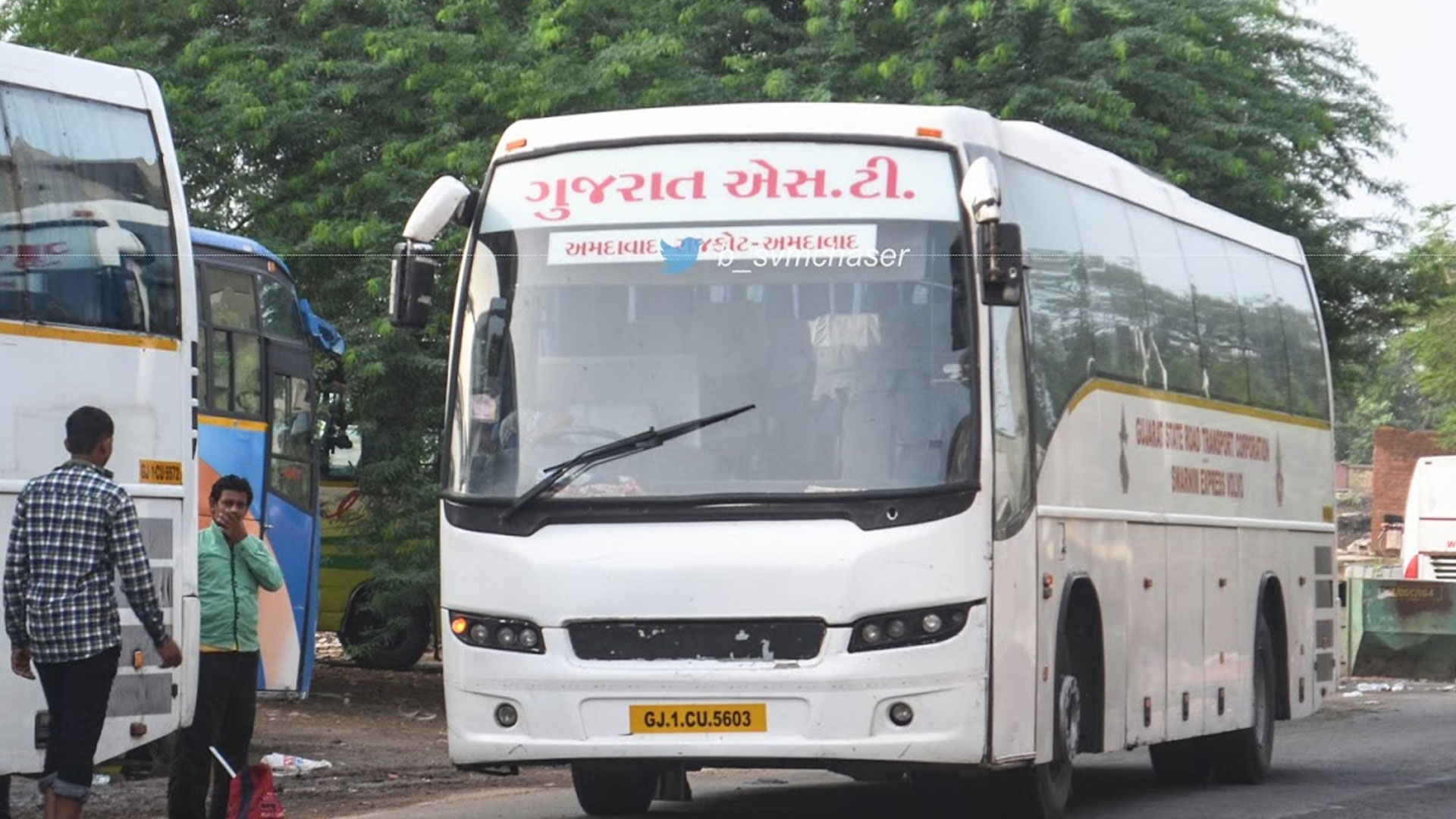 Travel to Goa, Haridwar, Varanasi through ST Volvo from Ahmedabad
Now, even if passengers who are willing to go to Goa, Haridwar and Varanasi from Ahmedabad through train service or flight service but both the services are unavailable then, ST Volvo bus service is there for you.
Gujarat's Chief Minister Vijay Rupani is all set to give the green signal to the bus services of ST Volvo of Ahmedabad, Goa, Varanasi and Haridwar. Besides, this Rupani will also give an appointment letter to the newly selected 1954 Conductors in the ST section. This ST Volvo will connect the six states including Uttar Pradesh, Uttarakhand, Haryana and Goa.
How much is the rent?
Ahmedabad-Varanasi: Rs. 3315
Ahmedabad-Haridwar: Rs. 2696
Ahmedabad-Goa: Rs. 3320
Timings:
Ahmedabad-Varanasi:
For the Varanasi, the ST Volvo will start at 8 o'clock in the evening
This bus will reach Varanasi on the third day at 5:30 in the morning
Just like the train takes time to reach to Varanasi from Ahmedabad, ST buses will also reach Varanasi.
According to estimates, it takes about 33 hours for the bus to travel
Ahmedabad-Haridwar:
The bus will take off from Haridwar at 11 am in the morning
This bus will reach Haridwar at 5.00 in the evening
Ahmedabad-Goa
To reach Goa from Ahmedabad, the ST's Volvo bus will take off at four o'clock in the evening
This bus will take you to Goa the next evening at six o'clock