This is is the longest lake name in the World; You can't even pronounce it!
"No, this is not a child who has typed by mistake by pressing a horizontal key on the mobile. This is actually the name of the lake which is the world's largest name and you cannot even speak it. The name is Chargoggagoggmanchauggagoggchaubunagungamaugg.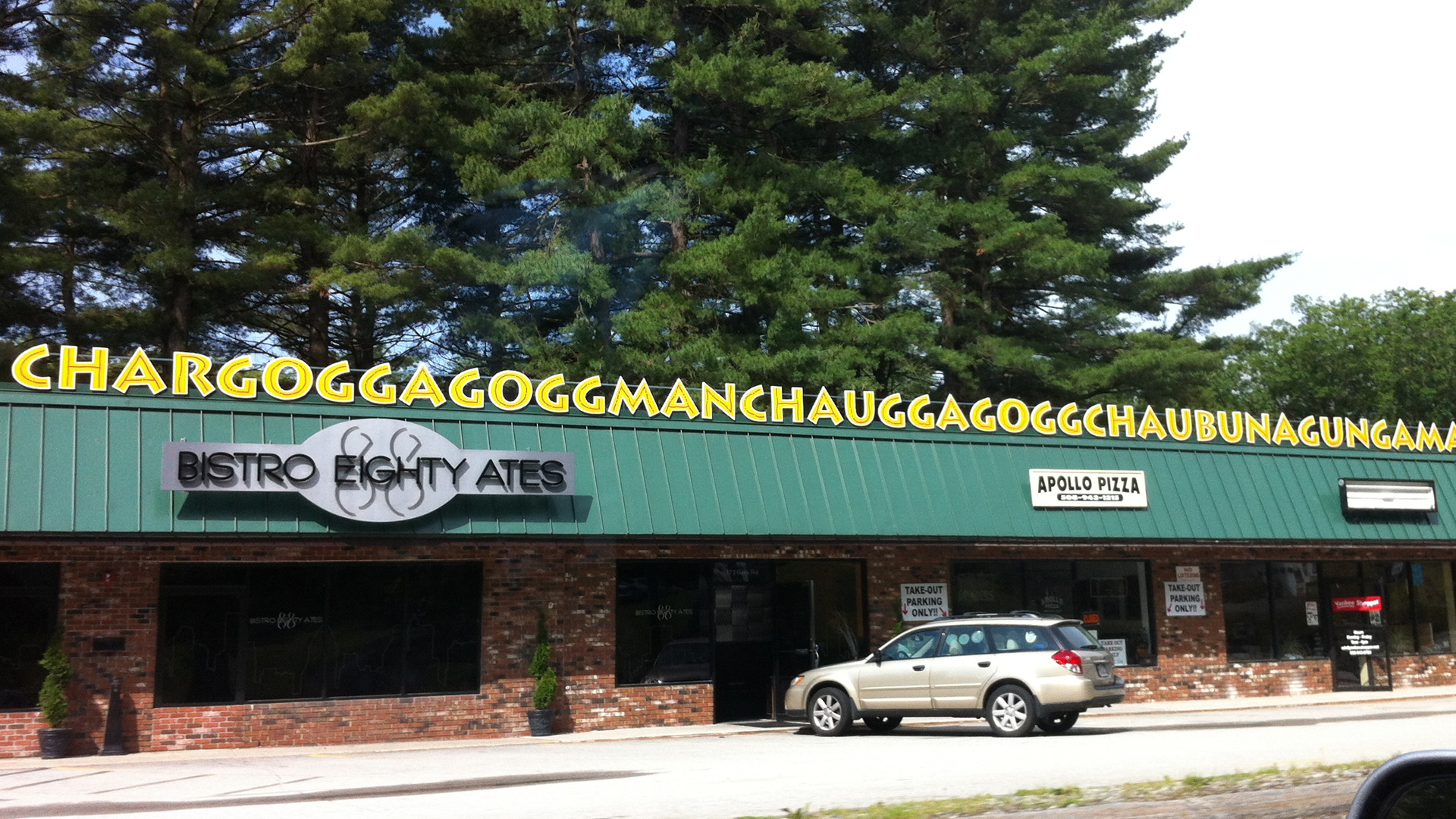 Seeing the difficulty of the name, it has been shortened by Chaubunagungamaug which is also a bit difficult to pronounce. The lake is located in Massachusetts, USA and also known as Webster. The lake name is located on every sine board, but the spelling of the lake is written separately everywhere. It is not easy to remember such a long name. There are 45 letters in this lake name. This is the longest named place in America. Even the authority here also cannot speak the name of this lake Chargoggagoggmanchauggagoggchaubunagungamaugg.
However, the name attracts many tourists. It is well known, simply because it is the longest name of any place in all of the United States. The name of this lake was Chaubunagungamaag before colonialism is often said to mean, "Fishing Place at the Boundaries—Neutral Meeting Grounds". 
Webster Lake has about 7–8 islands. Some have houses and are habitable; a few are extremely small and uninhabitable. They include:
Long Island: The largest island in Webster Lake. It has many homes and has electric power lines, underground/underwater municipal water and sewer service, and several fire hydrants. It is in the Middle Pond.
Goat Island: The second largest island. It has a few homes and boats. It is in the Middle Pond but isolated from the cluster of islands that include Long Island.
Well Island: A smaller island with one house west of Long Island in the Middle Pond.
Strip Island: Generally northeast of Long Island and north of Cobble Island with one house, also in the Middle Pond.
Cobble Island: East of Long Island, in the Middle Pond.
Little Island: In South Pond, right out of the no wake zone from the Middle Pond, one house.
Birch Island: Large island on the west edge of Middle Pond with Pout Pond on the west side and swamp surrounding entire island. It is located roughly between Treasure Island and The Narrows with access by a bridge on Birch Island Road near The Narrows. There are many homes on island and establishment once called Birch Island Pavilion, now called Waterfront Mary's.
A small island near the east side of Narrows in Middle Pond. Maybe called either Misery Island or Skunk Island, depending on the map.

Webster Lake has two marinas:
Lakeview Marine: The only full-service marine store and service shop on Webster Lake.
Point Breeze: A restaurant with a small marina. Point Breeze Marina has the only dockside gas pump on the lake.