Experience the Hygenic 'Langar' Food at Vaishno Devi route!
Every year, a number of devotees plan a trip to Vaishno Devi and getting hygienic food is a major concern of all. Taking that fact into consideration, the Shri Mata Vaishno Devi Shrine Board (SMVDSB) has set up a community kitchen or langar between Katra and Adhkuwari for pilgrims. 
Information about Langar Facility 
Langar has situated nearly 3 km from the starting point of the pilgrimage, which is the new Tarakote Route. As the local Dogra food is kept in the menu, it enables everyone across the world to have access to taste this local cuisine. The facility was incorporates on 9thof May, 2019 with an aim of providing the best amenities in terms of food to the Pilgrims.The services was started by group of Pilgrims from Mumbai. The Community Kitchen includes Utensils, modern kitchenware, and other gadgets to provide hygienic food to the pilgrims. Around 280 Pilgrims can eat at time.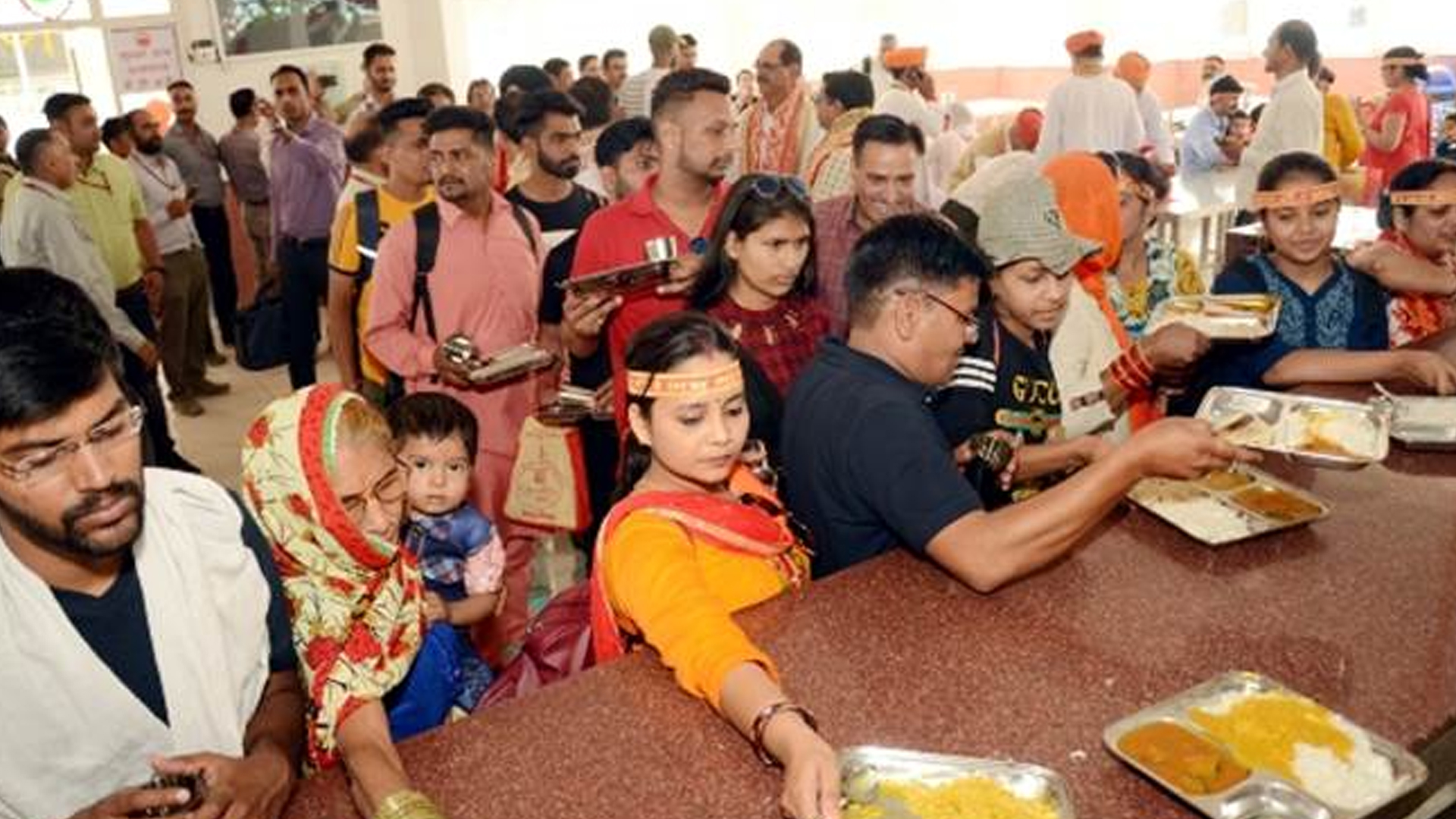 The bestest thing is that the person who are willing to donate to this Kitchen service, can donate in the box.Donors could also donate online through various digital platforms. The information related to it has been uploaded on the website of Shri Mata Vaishno Devi Shrine Board (SMVDSB).Shri Mata Vaishno Devi Shrine Board also provides the facility of refreshment units in the path of pilgrims to Vaishno Devi Yatra. Refreshments like cold drinks, tea, milk, biscuits, mineral water, coffee etc. are provided. Almost all of these units are located in selected locations. With a refreshment break at these places, the panoramic view of the valley can also be seen. Hence they are also known as view point.
In total there are 12 such view points. 9 of these view points are located on the old track, whereas 3 are located on the alternate track to Bhawan. The larger viewpoints also serve full meals, buns, and loaves of bread also. In addition to it, several other items such as oxygen cylinders, milk for infants is also available at these viewpoints.