Dhuska, Chilka and Arsa are not only just names, but defines Taste!
Ranchi, the city of Colors cannot be forgotten by people once who visit here.Here you can also see the breathtaking colors of the rich folk culture. From jungle to dam, temple and many other places in Ranchi, there are such places where you can enjoy your day to the fullest, but there is more special flavors here , To which there is no answer. You can also guess their popularity by saying that earlier where you can taste these dishes only here, now they have made their own special identity in cities like Delhi, Mumbai, Lucknow.
Special flavors of Bihar
Popular dishes like Arsa, Dhuska, Chilka are famous here. But the taste of dhuska is liked by everyone. It is a traditional dish of Jharkhand. It is made from rice and lentils. Rice and lentils are soaked in water for four to five hours. After this water is extracted and grinded. Now on a low flame, with the help of a large spoon in a pan, dal and rice solution are put in the pan. It is prepared like a poori. After this it can be enjoyed with potato vegetable or any juicy vegetable. It sells throughout the day in Ranchi and Chhotanagpur.

Don't forget to taste these dishes too
Littichokha
The dish Bihar is known for;LittiChokha is an irreplaceable part of the Bihari cuisine. The littiisa baked round wheat dough which has a stuffing made up of a mixture of avariety of elements like roasted Gram flour, Lemon juice and Spices. It is served with a side dish known as Chokha which is prepared with boiled and mashed potatoes and vegetables. No festival or special occasion misses this dish in Bihar!
Thekua
This is one of the commonest sweet made in all Bihari households during most festivals. Also known as Khajuria, it is prepared by mixing Jaggery and wheat flour together. It is then moulded in shape and deep fried in oil. This one is a total sweet overload!
Khaja
Khaja is a common wafer-like snack which is common in many states including Bihar. It is prepared from sugar and flour, which is firs, mixed and then deep fried. In the end, it is dipped and soaked in a hotSugar syrup to infuse the sweetness into the Khaja.
Khurma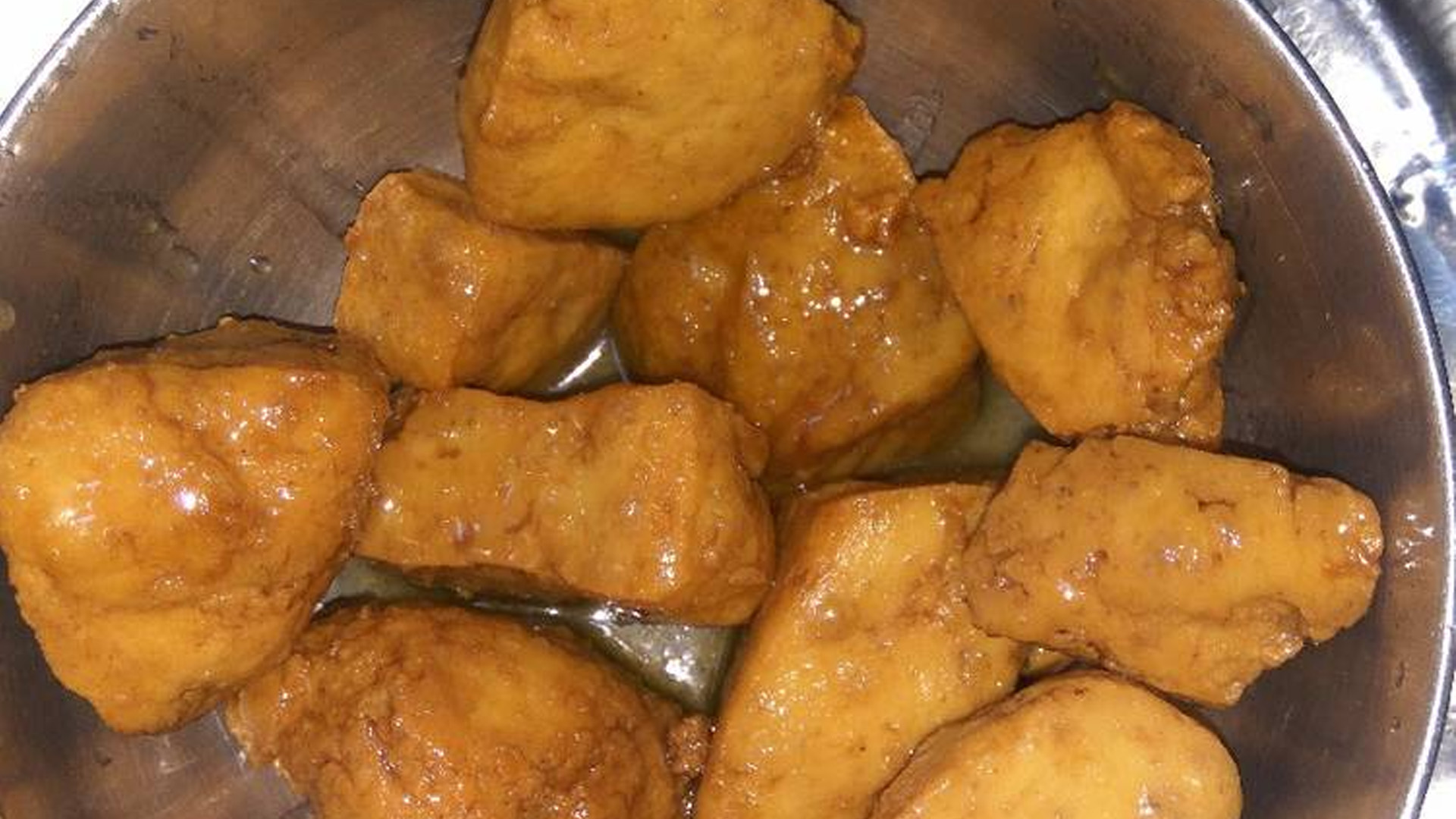 Most of the sweets in Bihar are made up of simple components like Flour and Sugar, but each of them is so unique and different in taste from one another that it is a surprise to many that they were made using the same ingredients. This snack is made from flour and salt, primarily. It is then deep fried and dipped in sugar syrup. The sugar ends up crystallizing once it cools down. It is known to be a special snack reserved for occasions only.
Malpua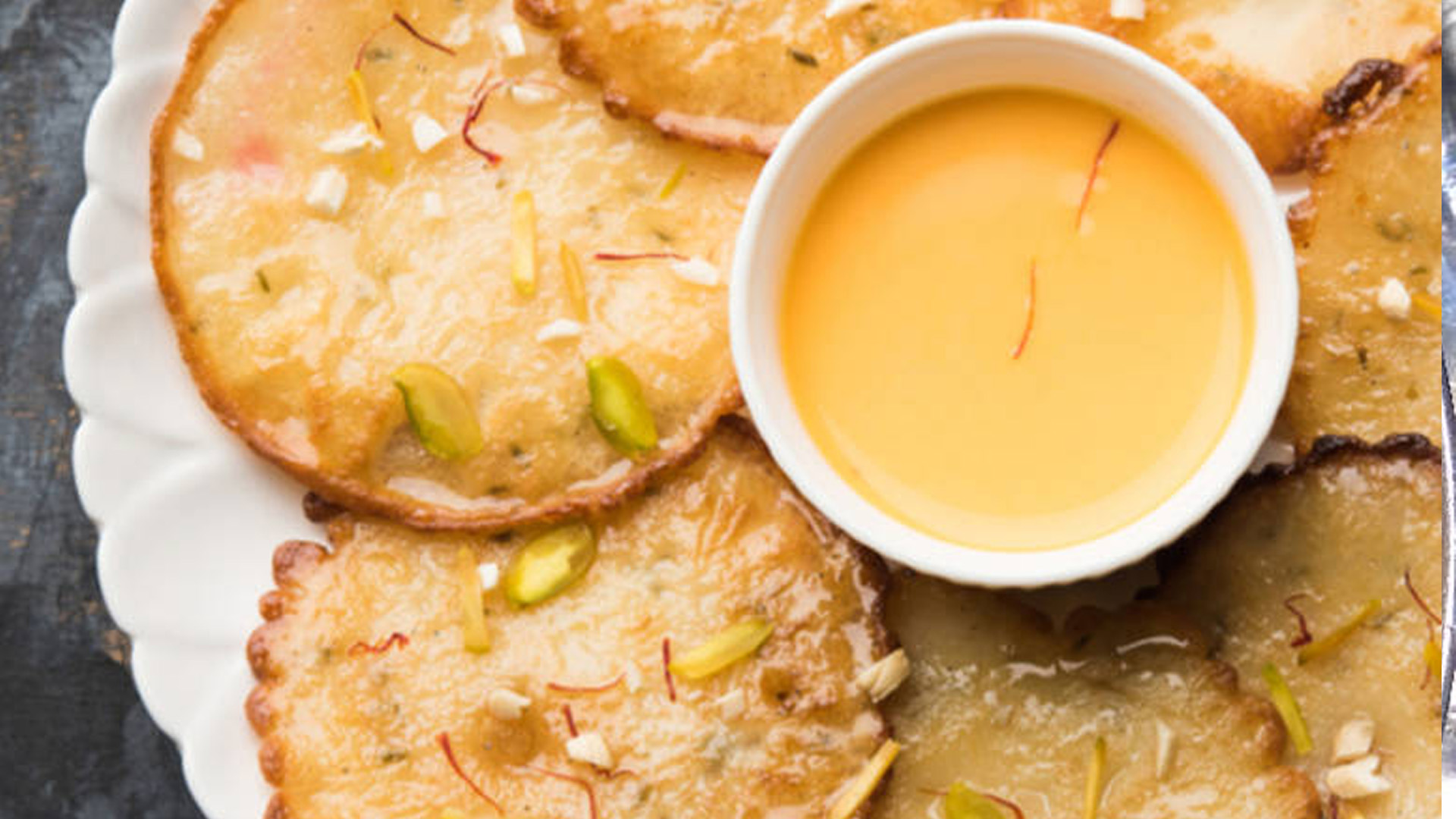 Malpua another common sweetmeat in India, which is even popular in Bihar! It is a dish which is prepared for most occasions and festivals. The batter for Malpua is prepared with a mix of Flour, Sugar, Mashed Bananas and Milk. The batter is then deep-fried to make it really crispy, which a soft core which is sugary.