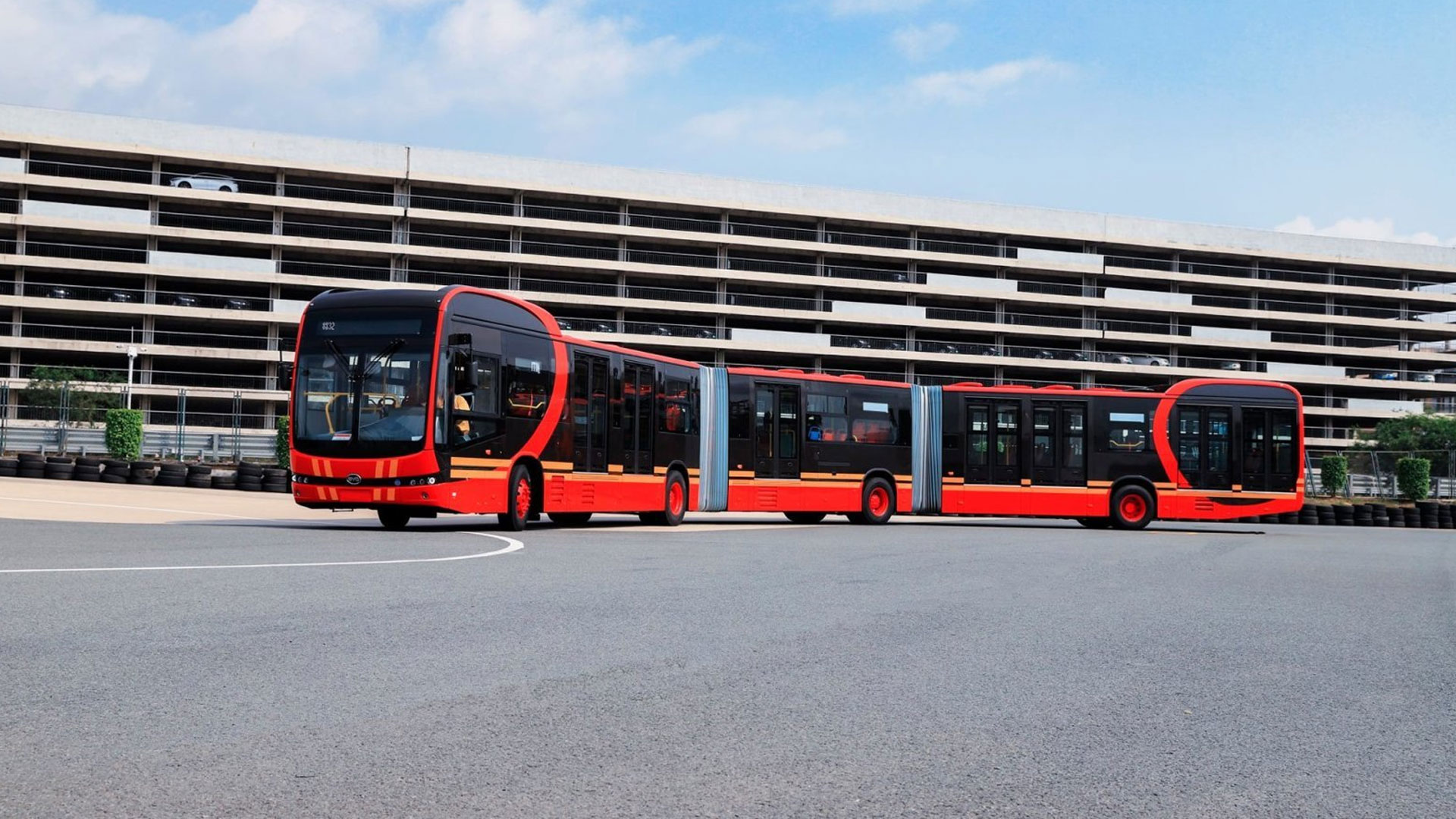 China creates World's longest electric bus
A Chinese automobile manufacturer has launched what it calls the world's longest electric bus, measuring around 88ft long and the name is K12A . At 88 feet long, the red bi-articulate bus looks like a giant caterpillar. It can carry up to 250 people, reach a max speed of about 40 MPH and travel 186 miles on a single charge.
The bus is headed for the country of Colombia, where it will be part of the TransMilenio bus rapid transit system (BRT), but it could join other BRTs.
As per Electrek, BYD claims that the K12A is also the world's first electric bus with a 4WD (four-wheel drive) system that has the ability to 'switch between 2WD and 4WD smoothly to meet the demands of different terrains, while also lowering the vehicle's overall energy consumption'.